Omron PID Temperature Controller in Chennai
Get Special Discount on Omron PID Temperature Controller in Chennai. Multitech System provides all types of Controllers like Digital Temperature Controllers, PID Temperature Controllers and Humidity Sensors etc.,. These Temperature Controllers receive sensor signals and control radiators or other devices to maintain a preset temperature. They can also be utilized for  pressure, humidity, and flow rate control.
Temperature Controllers play a crucial role in heating applications. To control Temperature Omron introduced PID Temperature Controllers with a wide range of models like E5CSL / E5CWL / E5EWL and E5CC, E5CC-B, E5CC-U LCD Display Digital Temperature Controllers.
Multitech System deals with all types of Omron Temperature Controller in Chennai with economical price/cost.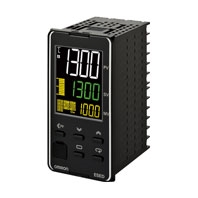 Optimize Control by Detecting Status Changes. Easily Satisfy Both Productivity and Quality.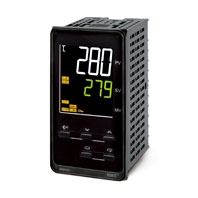 48 × 96 mm. Large White PV Display That's Easier to Read. Easy to Use, from Model Selection to Setup and Operation. A Complete Range of I/O Capacities, Functions, and Performance. Handles More Applications.
E5ED-800 series contains Indication data (Power ON Time, Ambient Temperature, and Output ON/OFF Count) with Automatic optimization of control for changes in systems (Adaptive Control). Function specialized for water-cooled extruders (Water-cooling Output Adjustment).
E5EC-800 series is the The New E5CC, E5CC-U, E5EC, E5AC, and E5DC Next-generation Digital Controllers with Advanced Designs and Easy Operation.