Omron Relay Distributors in Chennai
Searching for Omron Relay Distributors in Chennai? then this is the correct place for you. Solid State Relays (SSR) are highly durable and reliable electronics switching devices which are perfect options for mechanical relays.
Multitech System Deals all types of SSR Products like Omron SSR G3NB, G3PC, G9H,G3R-I/O, G3FM, G3TA, G3H / G3HD, G3F / G3FD, G3B / G3BD Series with economical prices in Chennai. For More Information about SSR Products Please Contact US.
Detects failures in SSR used for heater temperature control and simultaneously outputs alarm signal. This SSR supports the safe design of heater control systems, and contributes to maintenance improvements by the user.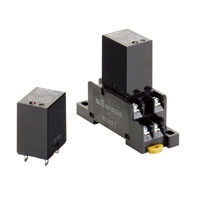 Hybridization of a Magnetic Relay and an SSR Achieves 10-A Switching for 10 Million Operations.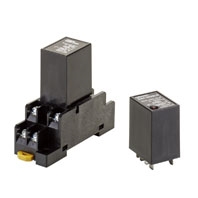 New Models with International Standards Added to G3H Series (-VD in model number). Same Profile as LY1 and LY2 Bi-power Relays
G3NB is a Protective cover for greater safety and Certified by UL, CSA and TÜV. G3PC The failure-detection function is built-in and power is supplied from the main circuit power supply making wiring simple. Slim design (width: 22.5 mm) incorporating a heat sink. G9H Relays contacts for power ON and 10-A switching with high-capacity are provided in a compact body without the need of radiators. Plus, there is almost no effect on heat generation or ambient temperature.
G3R-I/O Reduces wiring work by 60% when combined with the P2RF-05-PU Push-In Plus Socket (according to actual OMRON measurements). These I/O solid state relays can be mounted in OMRON G70A I/O Terminals. G3FM Series Optimum SSR to control minute load, valves, and solenoids with 1 mA to 500 mA micro-load switching.
G3TA Input and output modules are available in wide variety with Snaps easily into P7TF I/O Terminals and can be used together with G7T I/O relays. G3H / G3HD is a Socket type, same size as LY Power Relays.G3F / G3FD is a Socket type, same size as MY Power Relays.G3B / G3BD Series is a Plug-in type, same size as MK Power Relays. Operation indicator provided to confirm input.